Even if your house facade looks perfectly, only reliable and effective residential garage door can give you the feeling of completeness, reliability and impressiveness. There is a variety of designs, but the main thing is the durability of the whole structure.
If you have already chosen the door type, installing them is a matter of competence. Homeowners may try to install the whole complex system on their own, but the best idea is to entrust residential garage door installation to professionals. 
Our company performs efficient and fast service within thousands of happy clients.
Types of garage doors
Our company can offer our customers in Florida different types of garage doors. Marko specialists have an individual approach to every order and help to choose the best variant according to the specific needs of every client. If you are still hesitating about whether to do all the work yourself or to hire installers, you should take into account some possible issues, which are really important during the installation process:
Sides hinged is quite easy to install. However, it is necessary to control the position of the frame, which must stand strictly in a vertical position in order to prevent distortions.
Sectional takes up little space. It is important to consider the parameters and distance to the ceiling. Installation is carried out on anchor profile structures. Particular attention must be paid to the drive mechanism with tension cables.
Up-and-over is installed in almost the same way as sectional ones. Experts warn that their peculiarity is in the increased weight. This suggests that attention should be paid to the accuracy of the fasteners and the reliability of the guides.
All automatic constructions will be controlled much more comfortably if a high-quality system is installed on them. You should be responsible for choosing automatic residential garage door control. The safety of your car and your home depends on the quality and accuracy of the completed work.
Entrust your residential garage door installation to Marko FL specialist!
The Importance of Professional Installation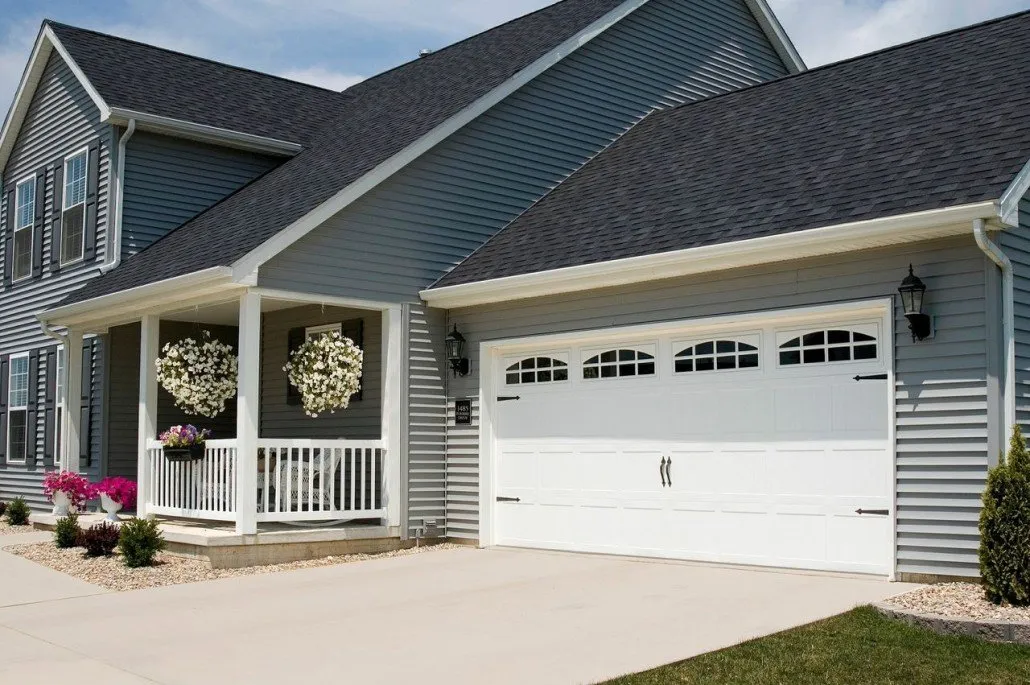 When it comes to your home's security and convenience, having a properly installed residential garage door is essential. A professional residential garage door installation ensures that your garage door operates smoothly and efficiently, providing you with easy access to your garage and enhancing the overall curb appeal of your property.
Additionally, professional installation ensures that your residential garage door is properly aligned and balanced, reducing the risk of accidents or injuries caused by a malfunctioning door.
By entrusting the installation to trained and experienced professionals, you can have peace of mind knowing that your residential garage door will be installed correctly, following all necessary safety guidelines and regulations.
Reasons Why You Should Choose Our Residential Garage Door Installers
With 35+ years of experience in servicing Florida residents, our residential garage door installers provide a guarantee, precise timing, high quality and accurate completion of a new installation project. Our company hires exceptionally professional contractors who are ready to deal with tasks of any complexity.
With Marko`s guarantee, there is no need to worry about any malfunctions and breakdowns. We'll always be there to provide timely maintenance and repair service.
Every time, be sure to get excellent quality work for a reasonable price. Installation cost depends on many factors, such as new doors, adhesives, guides, fasteners, connectors and other equipment.
Contact our manager to find out more information about the installation process. Our specialists are ready to take all necessary measurements and answer your questions.