In the process of comfortable gate operation, we often forget about the fact that this mechanism has accelerated wear and tear in case of untimely service or improper use that further demands emergency garage door repair service. Our company of the year repairs gates of any complexity in Florida and the area. As fast as possible, we will eliminate any problem caused by malfunction of automatics or mechanical damage of the construction.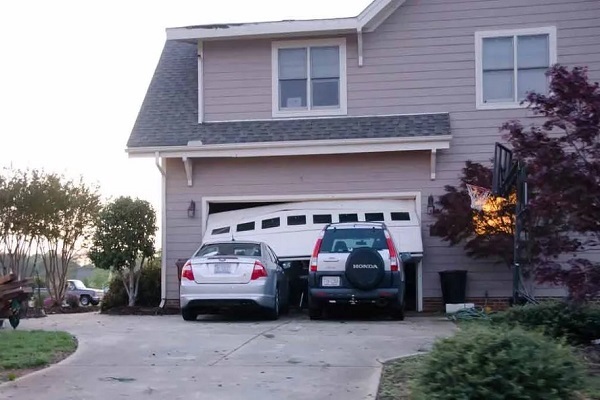 How are automatic sliding gates built?
The most important part on which the entire operation of an automatic sliding gate is based is the motor. It is usually placed at the bottom on some side so that the gate can open sideways. It is usually covered, or a canopy is made over it to keep moisture out.
Very often, problems with the engine are the cause of the breakdown of the automatics. As you understand, it is almost unrealistic to fix the engine control unit yourself, you can only make the situation worse.
Our specialists will immediately come to you, quickly and accurately identify the cause that led to malfunction, quickly and properly make garage door emergency repair. You should not worry about the cost – our social pricing policy is arranged so that we take only the real cost of repairs. We do our work qualitatively, and this quality is confirmed by the post-repair guarantee that we provide. Our professionals have experience in the field and do the work in agreed timing.
Remember, sliding gate repair is a complex and time-consuming process that requires a lot of experience and skill.
Let's highlight the main causes of failures and frequently asked questions:
The whole construction looked not new – there was rust, dull paint, and completely shabby in some places.
The gate was damaged by a car or as a result of natural phenomena – the mechanisms are deformed or broken at all.
Creaking, chafing or noise in the moving parts appeared as a result of insufficient lubrication or, on the contrary, because of its presence (it is important for sliding gates).
Parts wear and tear due to prolonged use.
Temperature changes and other natural phenomena.
Power failures and voltage jumps.
Emergency garage door release.
This is just a part of the problems that customers tell us. In each situation they are individual and to each question, we also individually look for a repair solution for emergency garage door opener.
Service and maintenance
Garage door repair works are fulfilled according to the usual algorithm:
·         calling a master for diagnostics, defining the breakage;
·         repair works;
·         maintenance service (if required by the client);
·         the signing of the work performance certificate.
The contractors  have all necessary equipment for the repair of roller shutters, sliding gates, and swing gates. Accessories and consumables required for repair work are available in stock FL, so you do not have to wait for delivery from another region. We are near you.
Advanages of cooperation on gate repair with our company
Why us? Our company is your best helper if you need emergency garage door service in Florida. We work with all kinds of automation, we repair any part of the gate and give good services. For example, roller carriages, mortise locks, electronic drive, adjusting support, and so on. And in replacement, we use only real parts from the manufacturer, not analogs.